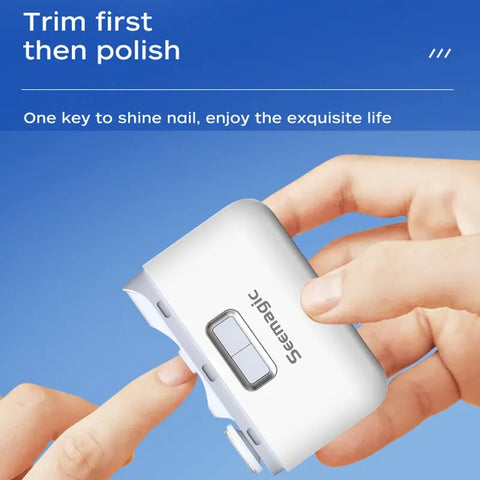 Unparalleled Precision and Care
Elevate your manicure routine with the Youpin Seemagic 2-in-1 Electric Nail Polisher and Clipper. Designed with precision and care, this device ensures a safe and smooth nail care experience for both adults and babies.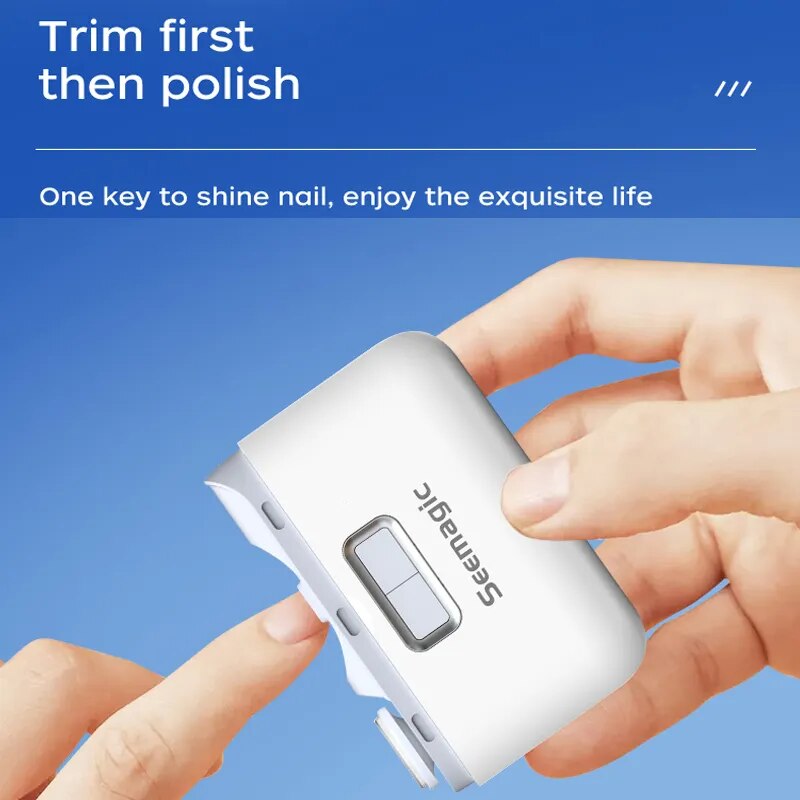 Durable and Stylish
Crafted with high-quality materials, the Youpin Seemagic nail clipper is designed to last. Its sleek design is not only functional but also adds a touch of elegance to your grooming kit.
This isn't just a nail clipper; it's a revolution in nail care. With its automatic trimming feature, achieve perfectly shaped nails effortlessly. The built-in light ensures you never miss a spot, providing an added layer of safety.
Features
Designed for AirTags Bluetooth Tracker: Ensures compatibility and seamless use.
High-Quality Materials: Made of durable leather that's soft, comfortable, and long-lasting.
Full Protection: Guards your device against scratches, bumps, and other potential damages.
Easy Access: All ports and functions are accessible without removing the case.
Variety of Colors: Choose from multiple colors to match your style and preference.
Don't Miss Out!

Experience the future of nail care today. With its unique features and elegant design, the Youpin Seemagic 2-in-1 Electric Nail Polisher and Clipper is a must-have for everyone. Order now and elevate your grooming game!
You Might Also Like
Take a look at this selection of products recommended for you.