Voice-Activated Convenience
Gone are the days of manually searching for the remote. With Alexa and Google Home integration, just use your voice. Command your devices without lifting a finger, offering a truly hands-free experience.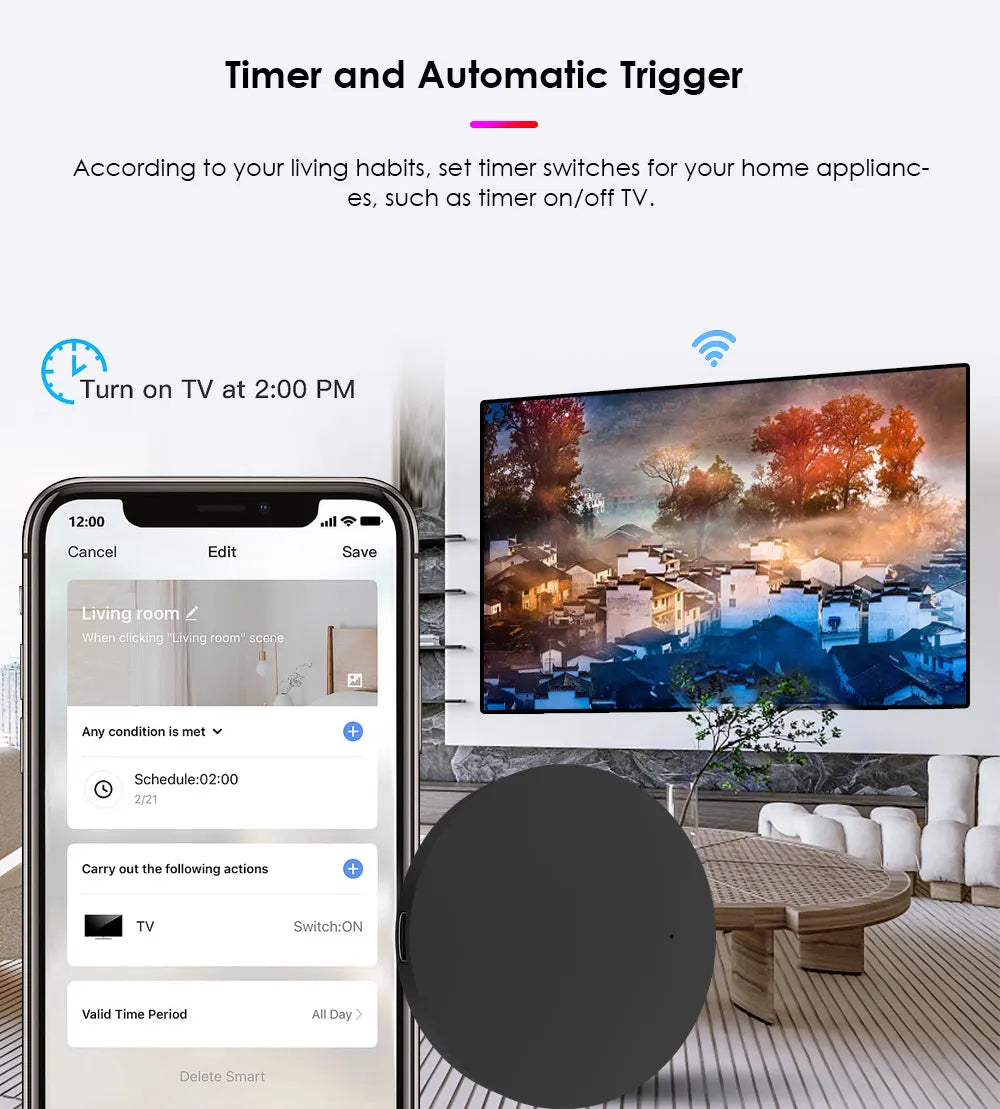 One App, Total Control
With just one app, take command of all IR equipment in your home. Whether it's your TV, DVD, or AUD, control them effortlessly from your smartphone. Compatible with iOS 8.0 and above, as well as Android 4.0, ensuring a wide range of device compatibility.
Transform your home into a smart haven with the Tuya IR Smart Remote Control. This universal remote not only simplifies your life by controlling multiple devices but also integrates seamlessly with smart home systems like Alexa and Google Home.
Learn and Adapt
The Tuya IR Remote boasts an infrared learning function, supporting IR code learning at a 38K rate signal. This means it can adapt and be used to control various electrical equipment through its learning capabilities.
Setup in a Snap
Getting started is a breeze. Simply activate the infrared remote control, ensure your phone is connected to a 2.4GHz WiFi network, download the designated app, and follow the on-screen instructions.
Specifications
Product Name: Universal Infrared Remote Control
Connectivity: 2.4 GHz WiFi network
Compatibility: iOS 8.0 and higher, Android 4.0 and higher
Voice Control: Alexa and Google Home Assistant
Function: Infrared learning (38K rate signal)
Elevate Your Smart Home Experience!

The Tuya IR Smart Remote Control is not just a remote; it's a gateway to a smarter, more convenient lifestyle. Order now and step into the future of home automation!
You Might Also Like
Take a look at this selection of products recommended for you.