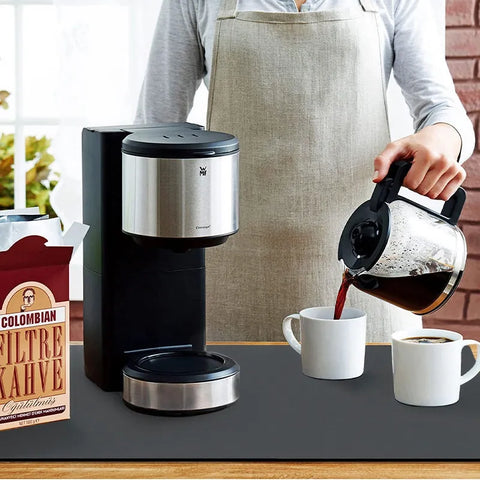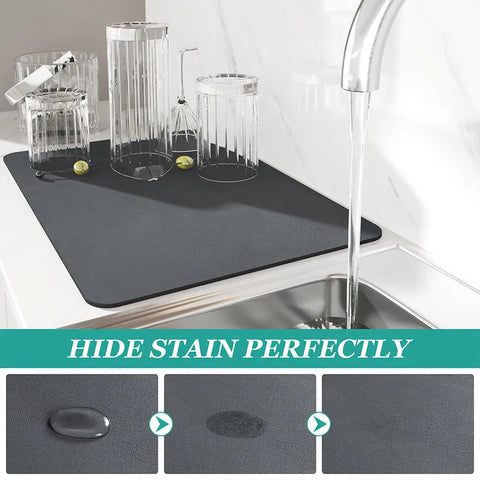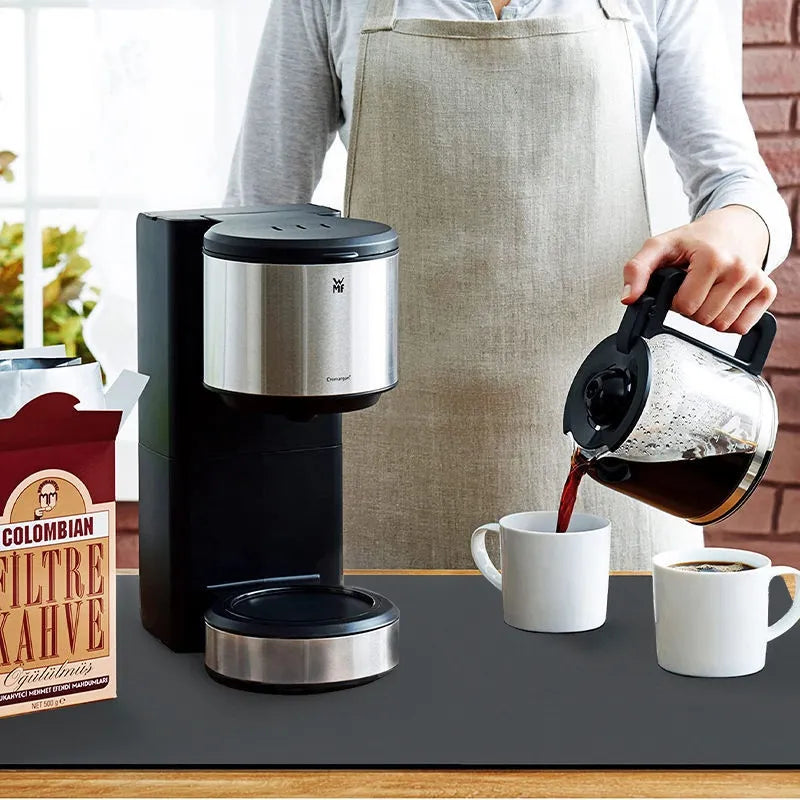 Ultra-Absorbent Kitchen Draining Mat
Experience a cleaner and tidier kitchen with our Super Absorbent Anti-slip Draining Mat. Designed to handle the demands of a busy kitchen, this mat ensures your countertops remain spotless and dry.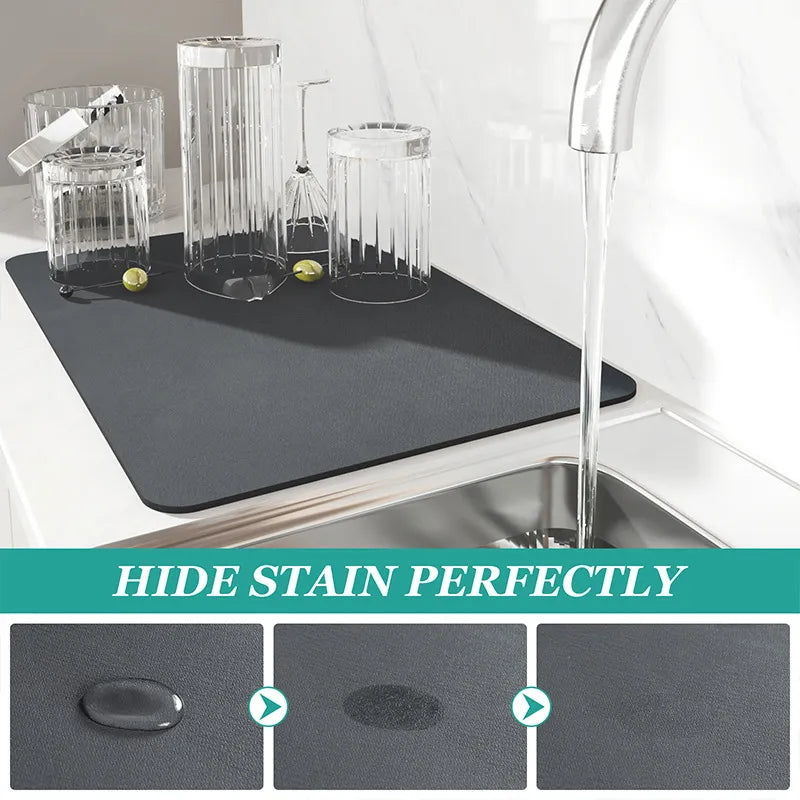 Product Highlights
Material Excellence: Crafted with faux velveteen and rubber, ensuring durability and softness.
Splash Guard: Say goodbye to water splashes and coffee stains. This mat absorbs them instantly, maintaining a clean countertop.
Efficient Draining: Assists in draining water from washed tableware, preventing mold, bacteria, and ensuring hygiene.
Stay-Put Design: Features a non-slip texture on the back, ensuring the mat remains firmly in place without shifting.
Versatile Use: Perfect as a coffee pad, and equally efficient as a drying pad for tableware and cups in kitchens, bars, and bathrooms.
Available Sizes
Small: 20x30cm (7.87x11.81 inches)
Medium: 30x40cm (11.81x15.75 inches)
Large: 40x50cm (15.75x19.69 inches)
Extra Large: 50x60cm (19.69x23.62 inches)
Note: Colors may slightly vary due to different monitor settings. Please allow a 1-2 cm deviation in measurements.
Upgrade Your Kitchen Experience
Don't let wet countertops dampen your kitchen vibes. Order now and elevate your kitchen's functionality and aesthetics!
You Might Also Like
Take a look at this selection of products recommended for you.