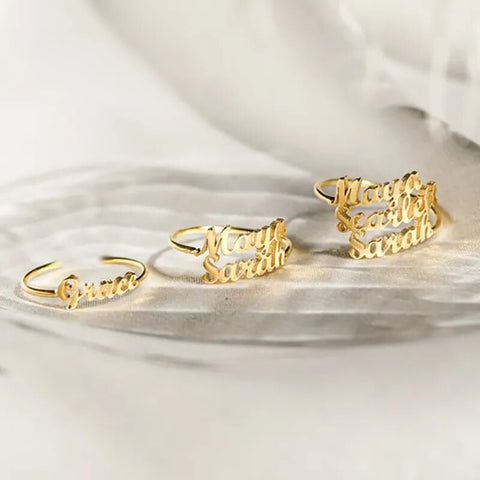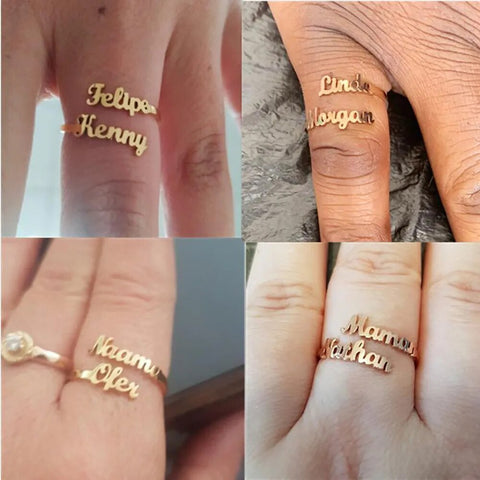 Eternal Love Double Names Ring
Celebrate the bond of love with this exquisite double names ring, designed to capture the essence of two souls intertwined. Whether it's a symbol of your love story or a cherished gift for someone special, this ring is a timeless piece that speaks volumes.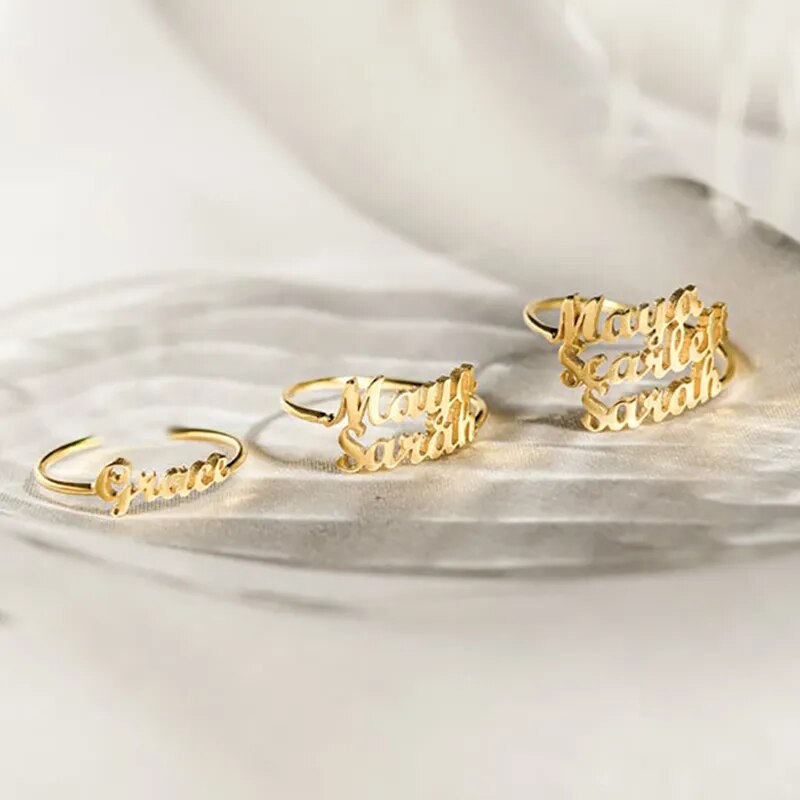 Why This Double Names Ring Stands Out:
Brand Excellence: Our product is a testament to quality craftsmanship, ensuring you receive a piece that's both beautiful and durable.
Adjustable Design: The open adjustable design ensures a comfortable fit for all finger sizes.
Romantic Symbol: This ring is more than just jewelry; it's a symbol of love, commitment, and the memories you've created together.
Ring Highlights:
Material: Made from high-quality stainless steel, ensuring longevity and a radiant finish.
Color: Elegant gold, adding a touch of luxury to your jewelry collection.
Customization: Personalize with two names, making it a unique representation of your bond.
Customization Made Simple:
Placing the Order: After selecting your ring, send us the two names you'd like engraved.
Crafted with Care: Our artisans will meticulously craft your ring, ensuring each name is engraved with precision.
Wear with Pride: Adorn your finger with this personalized ring, a constant reminder of the love you share.
Celebrate Your Unique Love Story:
Every love story is unique, and this double names ring is the perfect way to honor that. Whether it's for an anniversary, birthday, or just because, this ring is a gift that will be cherished for years to come.
Special Offer: Order now and immortalize your love with this personalized ring! A limited-time piece that's bound to be a conversation starter.
You Might Also Like
Take a look at this selection of products recommended for you.