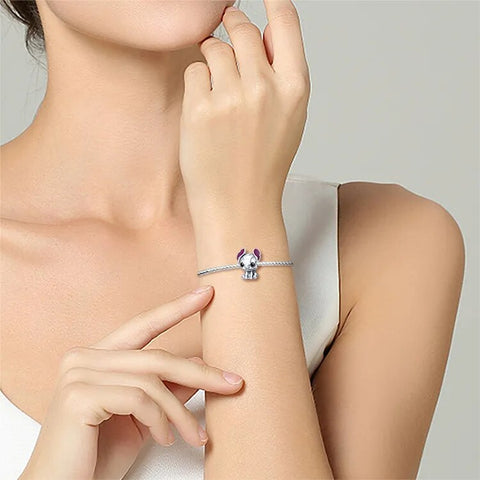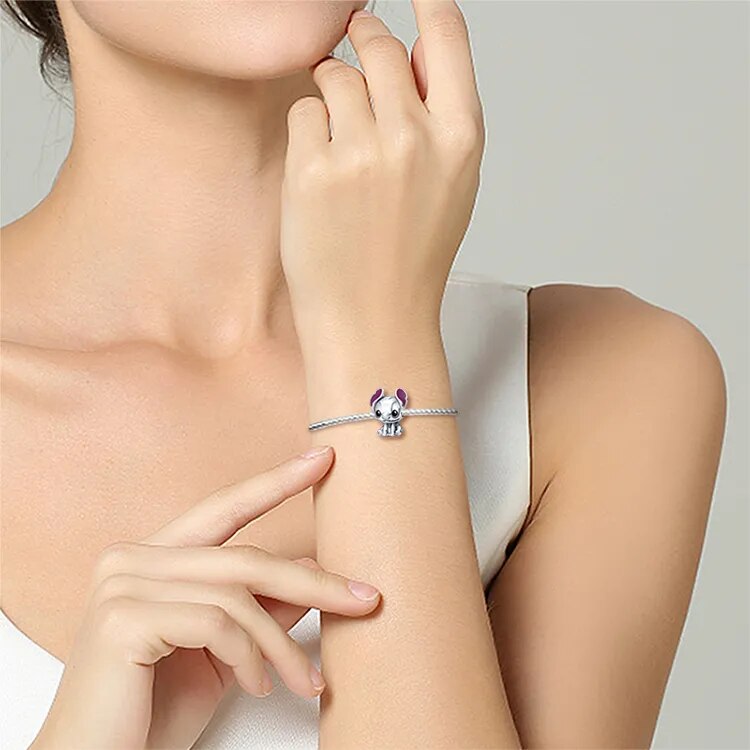 Disney Magic Sterling Silver Charm Beads
Step into the enchanting world of Disney with these meticulously crafted sterling silver charm beads. Whether you're a die-hard Disney fan or simply love the magic it brings, these charms are a delightful addition to your jewelry collection.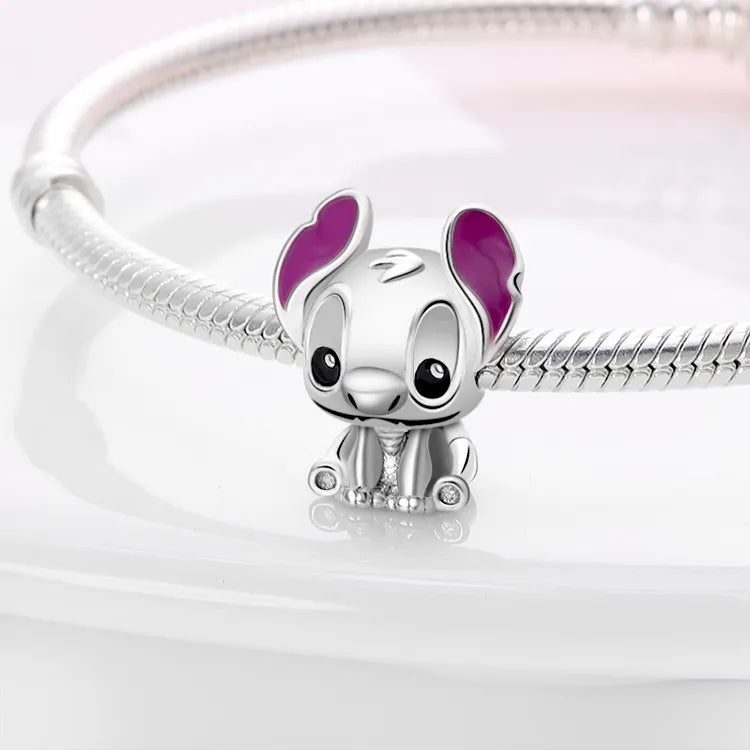 Why These Disney Charms Are A Must-Have:
Magical Memories: Each charm represents a beloved Disney character, bringing back cherished memories of your favorite movies.
Versatile Wear: Whether on a bracelet or necklace, these charms add a touch of magic to any outfit.
Gift of Enchantment: Perfect as a gift for Disney enthusiasts or anyone who cherishes the magic of fairy tales.
Charm Highlights:
Material: Crafted from 100% 925 Sterling Silver, ensuring a lustrous finish and longevity.
Design: Features iconic Disney characters, capturing their essence in intricate detail.
Compatibility: Perfectly fits Pulsera Pandora bracelets and necklaces.
Features:
Authenticity: Each charm is made from genuine 925 Sterling Silver, ensuring you receive a product of the highest quality.
Detailing: The intricate detailing on each charm brings the Disney characters to life, making them instantly recognizable.
Durability: Built to last, these charms can be worn daily without fear of wear and tear.
A Touch of Disney Magic:
Add a sprinkle of fairy tale magic to your day with these Disney charm beads. Whether you're commemorating a special Disney memory or simply want to carry a piece of the magic with you, these charms are the perfect choice.
Special Offer: Dive into the world of Disney and grab your favorite character charm now! Limited stock available.
You Might Also Like
Take a look at this selection of products recommended for you.