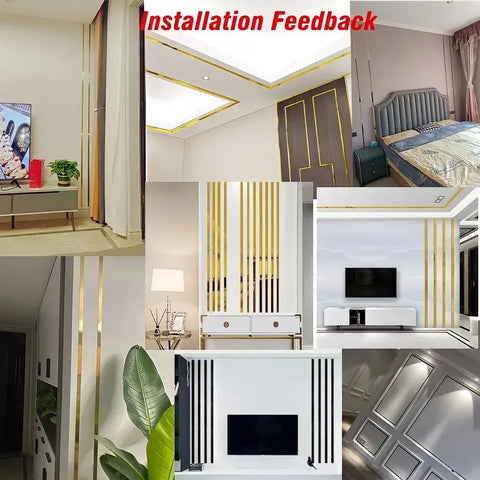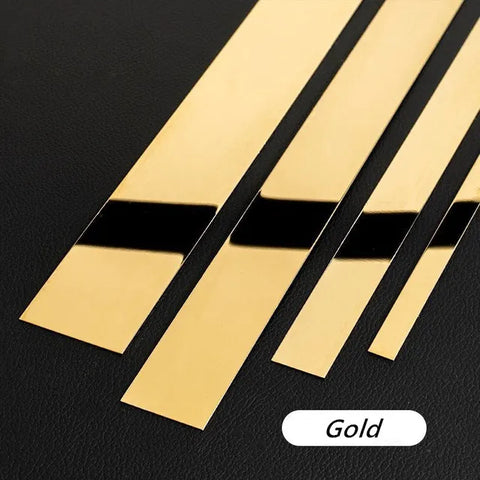 Stylish and Modern Design
Crafted with a minimalist line pattern, these stickers are designed to add a touch of luxury to any room. Whether it's the living room, TV backdrop, or entrance, they seamlessly blend with any decor, offering a sophisticated look.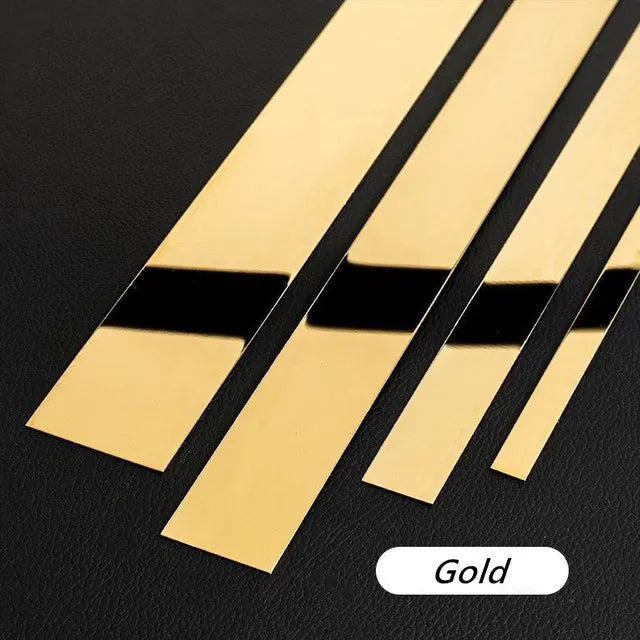 Specifications
Material: Premium Stainless Steel
Type: Metal Wall Sticker
Pattern: Minimalist Lines
Length: 2.44 Meters
Width Options: 1cm, 1.5cm, 2cm, 2.5cm, 3cm
Features: Waterproof, DIY-friendly, Washable, Easy Installation
Elevate the aesthetics of your living space with our Gold Wall Sticker made of stainless steel. These decorative lines are not just stickers; they are a statement of style and elegance, perfect for modern homes.
Key Features
Space Amplifier: The mirror wall sticker creates an illusion of a larger space, adding depth to any room.
Quality Finish: Features a stainless steel mirror surface with a protective transparent film.
Easy Application: Equipped with strong adhesives for a long-lasting grip on clean, flat surfaces.
Versatile Decor: Customize your space with various combinations for a unique look.
Safe & Durable: Lightweight, shatter-proof, and safe for installation.
Package Includes
1 Roll of 2.44 Meter Stainless Steel Decorative Strip
Note: This product is made of 201 hard stainless steel. For cutting, use iron scissors or thicker variants. Installation requires caution; it's recommended to use thick gloves for safety.
Transform Your Space!
Add a touch of luxury and modernity to your home with our Gold Wall Sticker. Order now and experience a decor transformation like never before!
You Might Also Like
Take a look at this selection of products recommended for you.